In Memoriam
C. Lynne Harris
15 May, 1965 - 6 February, 1985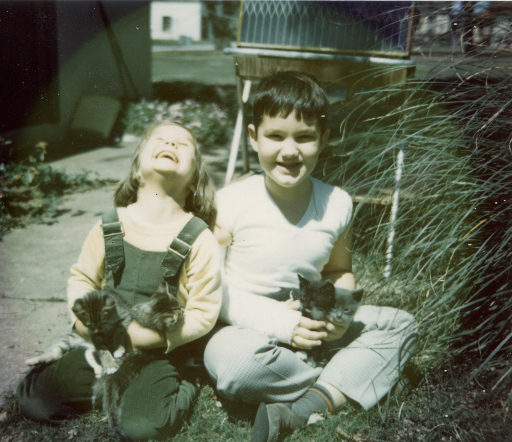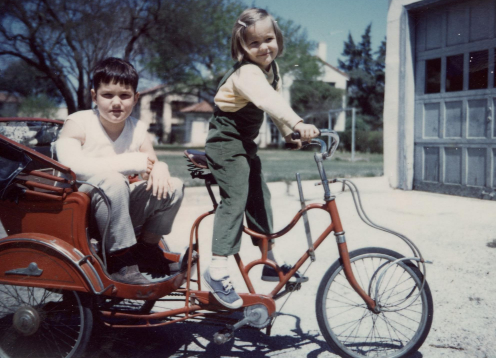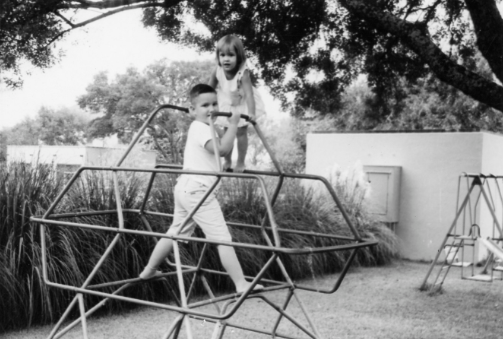 San Antonio, Texas, 1968.
San Antonio, Texas, 1969. Joie de vivre personified.
Tampa, Florida, 1966. Lynne checks out my race car while I adjust to no longer being the center of attention.
Camilla, Georgia, 1981. Lynne loved all critters, and it was mutual. The horse wouldn't come near me, but she was cool, the horse concluded.
An undated sketch she doodled on the back of a course syllabus, inspired by a sculpture she made years earler, still to be photographed.
San Antonio, Texas, 1968. Dad was still a Lt. Colonel as the yard sign states. On Graham Road in Fort Sam Houston, Texas. Mom's 1967 Buick Wildcat and the exact mirror image of our house are in the background. 2020 satellite shots of the street show exactly what's seen here: white houses, tile roofs, all exactly alike. Lynne rockin' the Go-Go boots.
San Antonio, Texas, 1969. Broke my arm at St. Mary's Hall school like an idiot. Contraption we're on came from the Republic of Vietnam, where it was called a pedi-cab. Dad shot 8mm home movies of street scenes in Saigon, and pedi-cabs were everywhere, as well as thousands of bicycles.
People often assume I'm an only child. I'm the only living child.
My sister Lynne was murdered at age 19.
As an undergraduate at the University of South Florida, I was instructed that a writer must have some emotional distance between him or her self and the subject.
Not possible here, so Lynne will do most of the writing. Her life long aspiration was to be an author, and I'll include some fragments of her surviving prose. She had written 5 chapters of her novel, but that's been lost. Written on a 1984 vintage IBM Display Writer word processor on discs that can no longer be read even if I knew where they were, that work survives only in the ether.
This is a work in progress. Going through her work to decide what she might have wanted published is very difficult.
The pictures speak for themselves.
We miss you, Lynne.
January 23 update: This is proving more difficult than I could have imagined.
Work continues.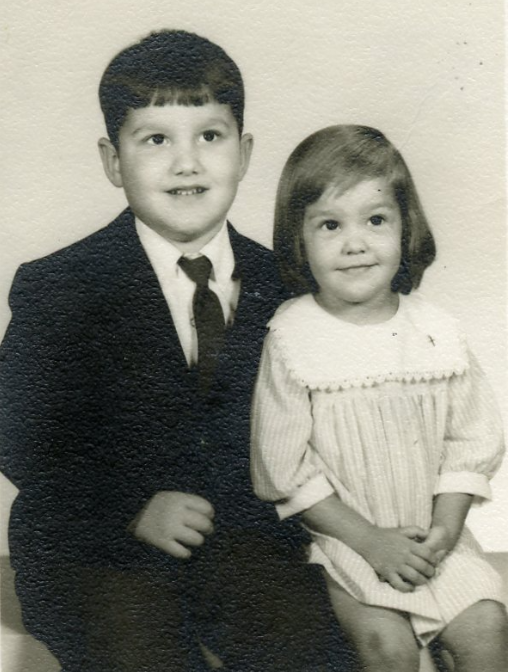 Camilla, Georgia, 1966 with Mom.
Camilla, Georgia, 1967. Dad carried this in his wallet to the Republic of Vietnam and back.
The final entry in the story of C. Lynne Harris.
Published in a newspaper that no longer exists.